How to Pressure Wash Your Asphalt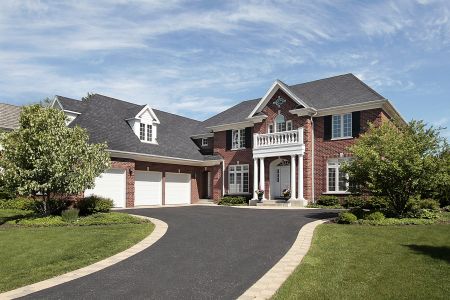 Pressure washing is one of the best ways to keep your outdoor surfaces clean. Asphalt is a strong material that is often used for driveways, walkways, and more. Keeping your asphalt surfaces clean is as easy as investing in professional pressure washing.
The experts at Gulf Softwash LLC explain how to pressure wash your asphalt so you're getting the best clean for your outdoor surfaces. If you're looking for professional pressure washing for your home, call the experts at Gulf Softwash LLC today at 228-369-9363 to set up an appointment.
Clear Asphalt
Any surface cleaning project requires items to be removed from the surface. This isn't any different with asphalt. If you have furniture, decorations, or vehicles on your asphalt surfaces, it's best to move these to a safe place.
Prepping for a professional pressure washing is easy. Once items are moved away from the surface, you can use a push broom or leaf blower to clean away grass, leaves, and other natural debris. Cleaning away any surface contaminants ensures that the debris doesn't get in the way of the cleaning process.
Check for Damages
A visual assessment of your asphalt can help ensure that there aren't any damages that the pressure washing experts you're working with need to keep an eye on. If you're working on a walkway washing or a driveway washing, you want to make sure there aren't any liquids pooling on your outdoor surface.
If you do find any liquids or obvious stains and you think they might be from automotive fluids, you want to mention this to your pressure washing contractor. Pressure washing pros use specialized cleaners to break down these stains and ensure they're cleaned away in the healthiest way possible. Being aware of these areas gives our experts a chance to ensure you're getting the best clean for your surface.
Work with a Professional for Your Pressure Washing Needs
Cleaning asphalt requires background knowledge and training. Working with a professional pressure washing contractor ensures that you're getting a great clean without damaging your surfaces more.
Pressure washing is a dangerous job. The high-powered water sprays used can easily harm you or break down your outdoor surfaces. Pressure washing experts are trained to ensure they're using safety practices to keep you and them safe.
We also train our experts to assess each project they work on to ensure you're getting the best cleaners and water pressure for each project. No matter what pressure washing project you have in mind, working with a professional is always the best choice.