Experienced Pressure Washing Company Serving Vancleave, MS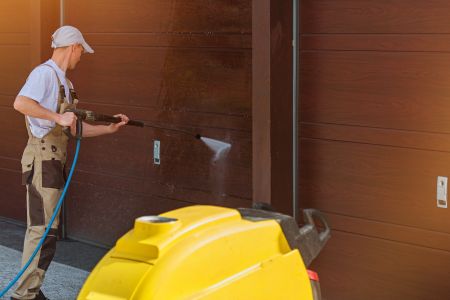 The pressure washing pros at Gulf Softwash LLC offer premier services throughout Vancleave for all your outdoor cleaning needs. We know that pressure washing is the fast, easy cleaning option that helps to save you time and money.
Our pressure washing experts individually assess each cleaning project we work on. Whether you're looking for residential or commercial cleaning options in Vancleave, we're here for you. Pressure washing utilizes high powered water sprays and biodegradable cleaners. This cleaning option gets deep into your outdoor surfaces to clean away dirt, grime, and other contaminants.
Pressure washing is perfect for:
Driveway Washing
Sidewalk Cleaning
Curb Cleaning
Commercial Pressure Washing
The high powered water sprays used in pressure washing can be harsh on more fragile surfaces. Our experts individually assess each cleaning project we work on to ensure you're getting the best cleaning options for your Vancleave home or business. If we think your surfaces might benefit from a gentler cleaning option, we'll offer premier soft washing.
Soft washing is a great way to keep your Vancleave properties clean without having to worry about damages. Soft washing is a low-pressure cleaning option that combines biodegradable cleaners and a gentle water-bleach mixture. This cleaning process is perfect for surfaces made of siding, shingles, or softwood.
To learn more about how the Vancleave pressure washing and soft washing experts at Gulf Softwash LLC can help keep your properties in great shape, call us today at 228-369-9363.
Vancleave Patio Cleaning
As the warmer months come, you need to start to think about your outdoor living spaces. A patio cleaning is a great way to get your outdoor surfaces clean and ready for habitation.
The best time to clean your patio is when the furniture and decorations are removed. Spring is the best time to invest because you'll also have a clean area to start with. No one wants to stay in an area full of spiderwebs, fallen leaves, or other contaminants. By getting your patio cleaning completed in the spring months, you don't have to worry about contaminants ruining your relaxation time.
To learn more about how a professional patio cleaning can help keep your patio in great shape, call the experts at Gulf Softwash LLC to set up an appointment today.
Reviews & Testimonials on Gulf Softwash LLC in Vancleave, MS
There are currently no reviews or testimonials, check back soon!