Diberville Relies On Gulf Softwash LLC For Trusted Pressure Washing Services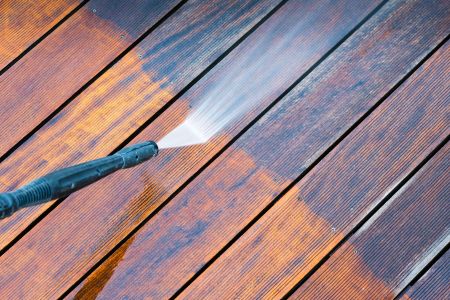 The experts at Gulf Softwash LLC offer premier pressure washing and soft washing services throughout Diberville. Our experts work hard to ensure you're getting the best cleaning options for your home or business.
Pressure washing is a unique, quick cleaning option that gets deep into your surfaces so you don't need to worry about microscopic contaminants. We utilize biodegradable, eco-friendly cleaners to break down mold, mildew, bacteria, and other contaminants.
Our pressure washing services in Diberville are available for both residential and commercial properties. If you have an outdoor cleaning project in mind, we can help. We offer everything from driveway washing to sidewalk cleaning so you know you're getting the best clean for your properties.
The pressure washing experts at Gulf Softwash LLC individually assess each cleaning project we work on to ensure you're getting the best cleaners for your unique Diberville property. We know that some outdoor surfaces can't stand up to the high powered water sprays used in pressure washing, which is why we also offer professional soft washing.
Soft washing is a thorough, gentle way to keep your Diberville properties cleaned and maintained. Our soft washing service utilizes a gentle water-bleach mixture and biodegradable cleaners to wash away dirt and grime on your outdoor surfaces. Soft washing is safe for surfaces made out of shingles, siding, and even softwood.
To learn more about how the pressure washing and soft washing experts at Diberville can help keep your properties clean and clear, call the experts at Gulf Softwash LLC today at 228-369-9363.
Professional Driveway Washing in Diberville
The pressure washing experts at Gulf Softwash LLC can help with all your driveway washing needs. We utilize professional pressure washing to ensure that your driveway washing project is thorough enough to clean away contaminants.
Whether your driveway is made of concrete or asphalt, we can help. The high powered water spray used in pressure washing gets deep into even the smallest nooks and crannies on your outdoor surfaces. This means we wash away all contaminants, even those you can't see right away.
Driveway washing is an important part of your home maintenance project. If you're ready to invest in professional driveway washing today for your Diberville home, call Gulf Softwash LLC today and set up an appointment with our experts.
Reviews & Testimonials on Gulf Softwash LLC in Diberville, MS
There are currently no reviews or testimonials, check back soon!