Biloxi's Experienced Commercial Pressure Washing Specialists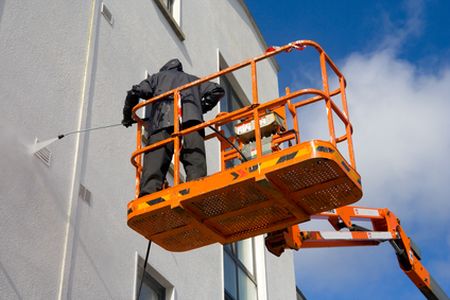 The experts at Gulf Softwash LLC offer professional commercial pressure washing throughout Biloxi. We know that keeping your commercial properties clean and maintained can be a huge job. But, by working with a professional, you're cutting down on the time and money you have to spend to ensure your commercial properties are kept in great shape.
As the professionals of pressure washing in Biloxi, we know just what kind of contaminants you need to be cleaned away from your commercial properties. Our pressure washing service combines high-powered water sprays with biodegradable cleaners to break down dirt and grime on your surfaces. Every project we work on is subject to an individual assessment so you can feel sure you're getting the best commercial pressure washing for your property.
No matter what commercial pressure washing project you have in mind, our experts can help. We work on residential sidewalk cleaning, driveway washing, and more so you know we can help with commercial surfaces too.
Commercial pressure washing helps keep your surfaces in great shape. One of the best ways to draw in customers is to keep your commercial properties clean. A clean property is a great advertisement for your business.
If you're looking for a professional commercial pressure washing option for your Biloxi properties, call the experts at Gulf Softwash LLC today at 228-369-9363 to set up an appointment.
Exterior Surface Cleaning For Businesses
Maintaining your commercial properties can seem like an impossible job. Your outdoor surfaces can be huge, which limits the options when it comes to exterior surface cleaning. The experts at Gulf Softwash LLC use professional pressure washing to blast dirt and grime from the surface of your business without spending hours or days on the project.
The best part of our exterior surface cleaning is that we individually choose cleaners and water pressures that work for your building. If we think a different cleaning process will be more effective, we'll let you know because we want to ensure you're getting the best clean for your unique properties.
Keeping your building clean doesn't just draw in new customers. It also helps to maintain the actual structure of your building. If you don't keep up on your building maintenance, you'll soon find cracks, breaks, or even pests in the surface of your building. By investing in an exterior surface cleaning for businesses, you can ensure your property is kept cleaned and maintained.
To learn more about how an exterior surface cleaning can benefit your business, call Gulf Softwash LLC today and set up an appointment.