Gentle Roof Cleaning To Help Property Owners Care For Their Biloxi Roofs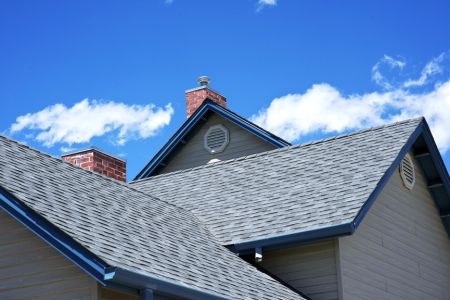 Are you looking for professional roof cleaning in Biloxi? The experts of pressure washing at Gulf Softwash LLC offer premier services throughout the area. We know that keeping your home maintained is your first priority. That's why we offer everything from soft washing to pressure washing for Biloxi.
Professional roof cleaning is a great way to ensure your roof deck is kept in great shape. The shingles on your roof protect your home from water damage, UV damage, and even pests. The natural contaminants that find their way to your roof are kept away from the interior of your home so long as your roof is maintained.
If you've noticed discoloration, layers of dirt, or broken shingles, it's time to call in a professional. Our roof cleaning uses biodegradable cleaners to break down mold, mildew, and bacteria on the surface of your home. We then wash away these contaminants with a gentle water-bleach mixture.
Throughout our soft washing process, we keep an eye on your outdoor surfaces to make sure there aren't any immediate repairs needed. If we notice damages or bald patches on your roof, we'll let you know so you can invest in repairs before your house gets damaged.
You can always pair our professional roof cleaning with any of our other soft washing options, including house washing and deck washing. Soft washing is a great, low-pressure way to keep your outdoor surfaces clean without worrying about damages.
To learn more about how roof cleaning can benefit your Biloxi home, call the pressure washing and soft washing professionals at Gulf Softwash LLC today at 228-369-9363.
Roof Washing
Roof washing is a great way to protect your home from damages. Your roof protects your home from natural contaminants, UV damage, and rainwater. If your roof is damaged, your home could suffer from extensive damages that become costly quickly.
Pressure washing experts suggest investing in professional roof washing at least once a year. However, that doesn't mean you have to wait 12 full months for another roof washing appointment.
The best time to invest in roof washing is when you notice dirt and grime built up on your roof. If you've noticed discoloration or growth on your roof, our professionals can help clean these contaminants away to help protect your home.
To learn more about professional roof washing, call the soft washing experts at Gulf Softwash LLC and set up an appointment with us today.