Experienced Patio & Porch Washing Professional In Biloxi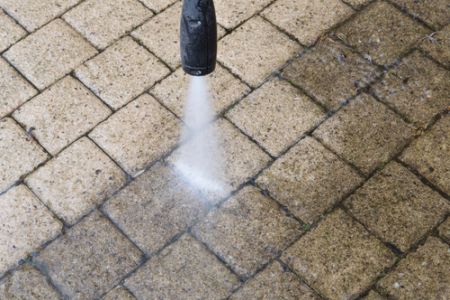 The pressure washing experts at Gulf Softwash LLC offer premier porch washing for your home in Biloxi. Your porch is an extension of your living space. Keeping the area cleaned and maintained throughout the year helps to ensure your porch is ready for the warmer months.
If you're looking for a thorough clean for your porch washing project, Biloxi pressure washing is the best option for your home. Pressure washing utilizes high powered water sprays and biodegradable cleaners to break down dirt and grime on the surface of your porch. We can also help ensure your porch is kept maintained by pointing out any areas that might be suffering from small damages. This can save you a lot in the long-run by ensuring you engage in repairs before these areas become worse.
The best time to invest in porch washing is the spring, as the warm months start to creep in. Porch washing requires furniture and decorations to be removed from your porch's surface. The cleaning process is quick and thorough, which means you can start spending time on your porch as soon as the water dries.
If you're looking for a thorough outdoor clean for your property, you can pair our porch washing with any of our other pressure washing options, including curb cleaning, driveway washing, and more.
To learn more about how professional pressure washing can benefit your porch washing project, call the Biloxi experts at Gulf Softwash LLC today at 228-369-9363 to set up an appointment.
Patio Cleaning
Keeping your patio clean is also a necessary part of your home maintenance routine. By investing in patio cleaning with a reputable, local pressure washing contractor, you can feel confident you're getting a thorough, safe clean for your patio.
Patio cleaning ensures that built up natural debris, dirt, and other contaminants are washed away. The high powered water sprays we use get deep into your patio's surface. We combine this with biodegradable cleaners that break down even the smallest contaminants to leave your patio clean and maintained.
Spending time outside during the warmer months is a great way to increase vitamin D and benefit your health. By cleaning away contaminants on your patio, you're ensuring that you can enjoy your time outside without worrying about dirt and grime.
If you're ready to invest in a professional patio cleaning today, call the pressure washing experts at Gulf Softwash LLC and set up an appointment.