Sidewalk Cleaning For Cleaner, Safer Your Biloxi Walking Paths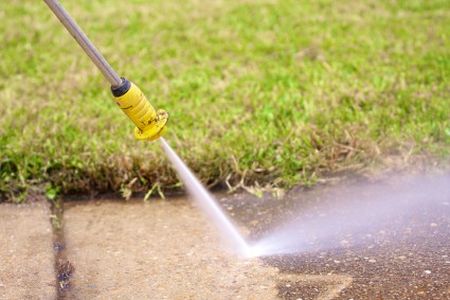 The pressure washing experts at Gulf Softwash LLC offer premier sidewalk cleaning for your properties in Biloxi. We know that keeping your properties clean and clear can seem like an impossible project. However, professional Biloxi pressure washing ensures your outdoor surfaces are kept in great shape by blasting away dirt and grime.
One of the first things visitors see when they come to your home is your sidewalks. A sidewalk cleaning ensures that your sidewalk is cleared of tripping and slipping hazards by washing away dirt, grime, and standing water.
Sidewalk cleaning doesn't just leave your property clear of tripping hazards, though. It also helps to keep your sidewalks intact. Some contaminants, like standing water, can lead to cracking and breaking. When the cold months come around, this water starts to freeze. If it's been long enough for the water to seep into the nooks and crannies on your sidewalk, when the water expands, it starts to break the structure of your sidewalks.
The high powered water spray used in sidewalk cleaning gets deep into your sidewalk's surface to blast away even the smallest contaminants. No matter how long it's been since your last sidewalk cleaning, our pressure washing pros can help.
If you're looking for a complete clean for your residential property, you can pair our sidewalk cleaning with our other pressure washing options, including curb cleaning, driveway washing, and more.
To learn more about how pressure washing can help with your sidewalk cleaning project in Biloxi, call the experts at Gulf Softwash LLC today at 228-369-9363.
Walkway Washing
Do you have walkways on your residential properties that require cleaning? The pressure washing pros at Gulf Softwash LLC can help! We offer premier walkway washing so you know your walkways are being kept cleaned and maintained.
No matter what materials your walkways are made out of, we can help. Pressure washing is safe for concrete, stone, brick, and paved surfaces. Each cleaning project we work on is subjected to an individual assessment to ensure you're getting the best cleaning options for your unique surfaces. This means we'll choose the best biodegradable cleaners and water pressure for your unique property.
To learn more about how our pressure washing option can help with your walkway cleaning project, call Gulf Softwash LLC today and set up an appointment.